Public speaking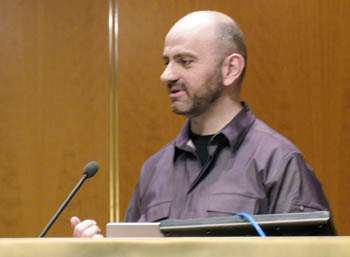 I'm an experienced, confident, articulate, well-prepared, and above all enjoyable public speaker, and I've never let an audience down. See what appearances I have upcoming, and read what people are saying about previous appearances:
Bookings
You can book me for an appearance at your event. I charge for a day's work and for whatever preparation time is required beforehand. It is sometimes necessary to charge for preparation of post-facto notes. Travel needs to be booked and paid for up front, and any air travel over four hours in duration is business class.
Still interested? Just send mail to joeclark at this domain name and let's talk.
See also