NEW! Unveiling Museum station (and closing up shop)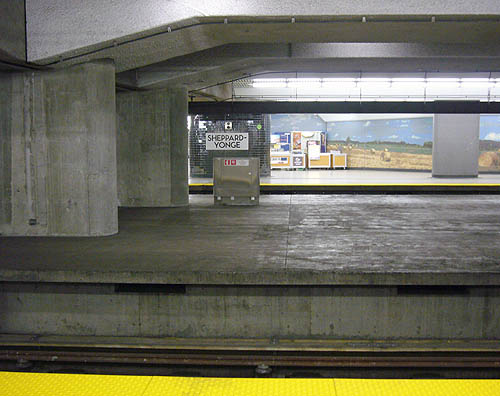 There is some good news, but TTC signage is mostly a mess. They ignored a well-tested a signage redesign from the 1990s. Today's TTC signage "standard" is an untested clone of New York's. TTC staff admit there's a problem, but TTC management contradicts them.
Until we intervened, TTC planned to intentionally remove and destroy irreplaceable old signs. After we carried out a write-in campaign to insist that old signs be preserved, TTC at least has agreed not to destroy old signs. Now we need to encourage TTC to develop a new signage system that's researched and tested to prove it works. And we need people to write in with their experiences with new signage →
You can also read the results of a months-long research project into what really happened with TTC signage. Full paper (50 pages): "Inscribed in the Living Tile" (shorter version). I've given two TTC Type & Tile Tours, and more might be on the way.